What were the top concerns of law firm leaders for 2022? In a recent survey, top concerns included fulfilling client demands, developing and retaining talent, and uncertainty when growing the business.
Looking back on the past year, it's clear that law firms faced a number of challenges. From the surge in COVID-19 variants and changes in the business landscape to the Russian invasion of Ukraine. It's safe to say that most firms had to deal with a lot of uncertainty. In spite of this, many firms remained resilient and continued to perform well financially. However, looking ahead to 2023, it's important to be aware of these common problems and how to best overcome them. While these challenges may seem daunting, it's important to remember that law firms have proven themselves to be adaptable and resourceful. With careful planning and execution, they can overcome any obstacle.
Three top concerns for Law Firms.

1: Maintaining Work/Life Balance
The challenge of finding work-life balance in the legal profession is nothing new. Many law firms are already feeling the pressure of increased demand from clients, and this is only expected to continue in the coming years. Accordingly, one of the most frequently cited concerns among survey respondents was ensuring that their associates have a healthy work-life balance. Thirty-seven percent of respondents said they expect their firms to see an uptick in work in the coming year, particularly in the areas of real estate, tax, corporate, and mergers and acquisitions.
With the ever-increasing workload, it's no wonder that lawyers are finding it difficult to manage their time and keep a healthy work-life balance. If law firms do not address these issues, problems such as burnout, anxiety, and depression will be sure to arise.
Follow these easy tips to help improve work-life balance in your law firm:
Encourage flexible working arrangements.
One way to promote a healthy work-life balance is to offer flexible working arrangements. This could include letting employees work from home on occasion or offering them flexible hours. By offering these types of arrangements, you'll show your employees that you value their time outside of work as well as their time at the office.
Promote a healthy lifestyle.
Another way to address work life problems is by promoting a healthy lifestyle. This could include things like providing healthy food options in the office or subsidizing gym memberships. Encouraging your associates to live a healthy lifestyle will help them feel better both physically and mentally, which will in turn help them perform better at work.
Encourage vacation days.
One of the best ways to promote a healthy work-life balance is by encouraging vacation days! Everyone needs some time off now and then, and it's important for employers to encourage their employees to take advantage of their vacation days. Vacation days help refresh and rejuvenate employees so that they can come back to work feeling refreshed and ready to tackle whatever comes their way.
Set Priorities.
When you and your team have a lot of things on your plate, it is important to set priorities and focus on the most important tasks first. This will help you stay organized and prevent you from getting overwhelmed.
Delegate.
Delegating tasks to others is an essential part of effective management, and it becomes even more important when you're working remotely. With the right technology in place, you can delegate tasks quickly and easily, freeing up your time to focus on the things that only you can do.
By implementing some of these tips, law firms can start promoting a healthier work-life balance for their associates and partners. A healthier workforce is a more productive workforce, so it's in the best interest of both the employer and the employee to promote these types of initiatives.
2: Training, Developing and Retaining Talent
One of the biggest concerns for firm leaders is ensuring that they are training the right people the right way. With so much competition for top talent, firms need to make sure that they are investing in training programs that will enable their associates to be successful in the long run. Additionally, firms need to be mindful of the financial investment they are making in each associate and make sure that they are getting a return on that investment. Although most firms have development plans and conduct regular performance reviews for their associates, more is necessary to stay competitive..
To develop talent properly, consider the following:
Creating a mentorship program to pair experienced attorneys with newer associates.
By providing guidance and support, mentors can help their mentees navigate the challenges of law practice and develop into skilled professionals. In addition, mentorship programs can foster a sense of community within a law firm and create opportunities for personal and professional growth. With the right structure and support, a mentorship program can be a valuable tool for law firms looking to retain top talent.
Providing incentives for Associates who complete additional training programs or pass professional exams.
As law firms look to retain talent, they are increasingly providing incentives for Associates who complete additional training programs or pass professional exams. These incentives can come in the form of tuition reimbursement, bonuses, or even raises. By providing these financial incentives, law firms are showing that they value the continued education and development of their associates.
Most law firms understand that to compete in today's marketplace, they need to provide training and development programs for their associates and attorneys. However, what many firms fail to realize is that these programs are only part of the equation when it comes to retaining top talent. This means offering competitive salaries, flexible work arrangements, and a collegial atmosphere. Additionally, firms need to provide opportunities for associates and attorneys to take on challenging assignments and get involved in interesting cases. By taking these steps, law firms can create an environment that attracts and retains the best and brightest legal minds.

3: Overcoming the Fear of the Unknown
It's no secret that we live in uncertain times. From geopolitical tensions to economic volatility, there are more than enough factors out there beyond our control that can impact our lives and livelihoods. And while it's natural to feel some apprehension about the future, it's important not to let the fear of the unknown paralyze us.
Here are some tips on how to deal with the big, exogenous unknowns so you can focus on the tasks at hand.
Have a plan—but be flexible.
This is especially important when it comes to budgeting and strategic planning. Understand that there will always be variables that are out of your control, but having a plan will help you stay on track overall. However, be prepared to make adjustments. As noted above, there will always be variables that are out of your control. The key is to be prepared to adjust as needed so that you can continue to move forward.
Focus on what you can control.
When things are constantly changing, it can be easy to get caught up in the fear of the unknown. Instead, focus on what you can control—you may not be able to control everything, but you can control your attitude and how you respond to change.
Remember that firms have come a long way in a short amount of time.
It's been a tough year for businesses, but law firms have shown impressive resilience and innovation in the face of uncertainty. In many ways, it's a testament to how far these businesses have come in such a short amount of time. We're now seeing law firms using technology to streamline their operations, engaging with clients in new and innovative ways, and expanding their reach beyond traditional markets. These changes may have been born out of necessity, but they're here to stay.

Final Takeaways
By investing in associate training and development initiatives, law firms can position themselves for growth when the market eventually stabilizes. Finally, firm leaders should take steps to improve their operations and increase efficiency. By streamlining their processes, law firms can free up resources that can be reinvested in other areas of the business.
By taking these factors into consideration, law firms can set themselves up for success in the coming year. Though the road ahead may still be uncertain, with careful planning and execution, firm leaders can overcome any challenge that comes their way.
How can we help with your training program?
Firms such as K&L Gates, Orrick, Herrington & Sutcliffe, Barnes & Thornburg, and Haynes & Boone turn to AltaClaro for the most effective training programs on the market.
Our online boot camps help lawyers leverage technology and learn practical legal skills in a hybrid format through mock transactions and live feedback sessions with seasoned practitioners. From Fundamentals of M&A Transactions, Corporate Transactions and Commercial Lending Transactions to Capital Markets, Real Estate Transactions, Technology Transactions and E-Discovery, our course catalog spans beginner to intermediate level classes. Our state-of-the-art learning technology platform also helps you measure and track training engagement and performance so you can see exactly how your training is driving better results for your employees as well as your ROI.
Schedule a free 30-minute consultation with one of our experts and learn how you can optimize the return on your training initiatives.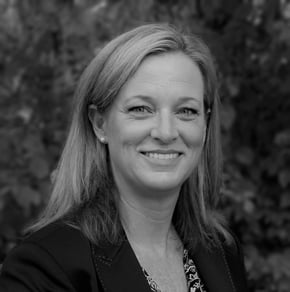 Pam Morgan
VP of Client Relations at AltaClaro, an experiential learning platform that delivers researched-backed practical skills training solutions for lawyers. JD from St. Louis University School of Law, 25+ years in Sales and Account Management; xRD Bloomberg Law, Law Firms and Law Schools