Many in the legal industry are predicting that law firms must focus on developing talent to thrive in 2023. The reason for this is that advancements in technology and the ever-changing legal landscape are making it difficult for law firms to keep up. As a result, junior lawyers will play a more important role in the years to come. In order to attract and retain top talent, law firms must offer promising young lawyers meaningful work and substantive development opportunities. Doing so will help ensure that firms are positioned for success in 2023 and beyond.
Importance of Developing Talent
The legal industry is facing a lot of changes right now. Technology is changing the way law firms operate, the workforce is becoming more diverse, and client expectations are shifting. Many law firms are struggling to keep up with these changes, but those that embrace them will be well-positioned for success in the future.
One of these challenges is developing talent. With the increasing importance of legal technology, it's becoming more and more difficult to find lawyers with the skill set to effectively use it. This is compounded by the fact that law schools are not keeping up with the pace of change, and many lawyers are graduating without having developed the necessary skills. As a result, law firms need to invest in training and development programs to ensure that their lawyers can meet the demands of the future.
Another challenge law firms face is coping with the increased volume and complexity of information. With more data being created every day, it's becoming harder for lawyers to sift through it all and find what's relevant. This is why law firms need to invest in technology that can help them manage information more effectively. Additionally, law firms need to develop processes and protocols for dealing with this deluge of data, so that they can continue to operate efficiently.
Finally, law firms need to meet changing client/leadership expectations. Clients are increasingly demanding more value for their money, and they're also expecting law firms to be more proactive and innovative in their approach. To meet these expectations, law firms need to focus on developing new services and delivery models that provide clients with greater value. Additionally, law firms need to invest in technology that helps them work smarter and faster. By embracing these challenges, law firms will be well-positioned for success in the years to come.
Significant Changes
Increasing Use of Software in the Legal Industry
The legal industry is under pressure to adopt new technologies, and law firms are responding by increasing their investment in software. According to a recent survey, 63% of lawyers expect to increase their investment in software. This increase is driven by client demand for transparency, higher efficiencies and data-driven decision-making. In order to meet these demands, law firms need to develop the talent and infrastructure necessary to support the use of new technologies.
By adopting new technologies, law firms will be able to better serve their clients. In the long run, these benefits will outweigh the upfront costs, making the investment in new technologies an essential part of any law firm's strategy.
Addressing Industry Trends
Another challenge facing law firms is the rapid pace of change. New technologies and business models are emerging all the time, and it can be difficult for firms to keep up and adapt. To stay ahead of the curve, firms need to be proactive in their approach to identifying and addressing industry trends.
According to the Future Ready Lawyer 2022 report, 36% or fewer lawyers are very prepared to address the most significant legal trends coming at them. Firms that want to remain competitive need to make sure they are investing in their ability to identify industry trends and develop strategies for addressing them. This includes investing in market research, investing in training programs with expertise in specific areas, and attending industry conferences and events.
Focus on Developing Talent
Talent development is the process of identifying, assessing, and cultivating individuals with high potential. Potential can be latent or it may be demonstrated through current job performance. Talent development encompasses all activities from succession planning to leadership development to career pathing.
Developing talent within a law firm fosters a culture of excellence and commitment. It also ensures that the firm has a pool of qualified individuals to draw from when vacancies arise.
There are a few things you can do to invest in your team's development:
Encourage continuing education and professional development.
Whether it's taking courses, attending conferences, or getting certifications, continuing education helps attorneys stay current on the latest trends and developments in the legal field.


Invest in technology.
Investing in technology can help law firms work more efficiently and allow employees to work from anywhere. Cloud-based solutions, mobile apps, and document management systems are just a few of the ways technology can help law firms operate more effectively.


Facilitate training and mentorship opportunities.
Training and Mentorship programs can help newer attorneys learn from experienced lawyers and develop the skills they need to be successful. By pairing newer attorneys with mentors, law firms can provide an invaluable learning opportunity for both parties involved.


Common Challenges
When it comes to law firms, the competition for top talent is intense. To be successful, firms must have a robust talent development strategy in place. However, implementing such a strategy can come with its fair share of challenges
Leadership Buy-In
Developing talent costs money, and there's no guarantee of a return on investment. As a result, some leaders are hesitant to invest in talent development programs. If your firm is facing this challenge, it's important to make the case for why talent development is essential to the long-term success of the business. Highlight the benefits of talent development, such as improved talent retention and engagement, increased productivity, and enhanced customer satisfaction.
Resources
Many firms simply don't have the budget to invest in comprehensive talent development programs. If this is the case at your firm, consider outsourcing foundational content training or adopting a more creative approach to resource allocation. For example, you might want to launch an internal mentorship program.
Implementing a comprehensive talent development strategy can be challenging for firms, but it's essential for long-term success. To overcome common challenges like lack of buy-in from leadership or limited resources, make the case for why talent development is important and get creative with your resource allocation. By doing so, you'll set your business up for success now and into the future.
3 Benefits of Having a Well-Developed Strategy
A talent management strategy is a comprehensive plan for attracting, developing, and retaining employees. When done right, it can bring numerous benefits to both associates and law firms. Let's take a closer look at three of the most compelling reasons to invest in talent management.
Improved Attraction and Recruitment Efforts
Investing in talent management can help you attract high-quality candidates who are the right fit for your organization. By taking the time to develop targeted recruitment campaigns and implement an effective onboarding process, you can set your new hires up for success from day one. This, in turn, can lead to decreased turnover rates and increased employee satisfaction.


Enhanced Employee Engagement
Engaged employees are more productive, committed, and fulfilled which means that they are more likely to stay. A good talent management strategy can help you identify disengaged employees and create initiatives that re-engage them with their work. This can have a positive ripple effect throughout your organization, resulting in improved morale, higher retention rates, and increased productivity.


Improved Organizational Performance
When your employees are engaged and productive, it stands to reason that your organization will perform better. With a strong talent management strategy in place, you can ensure that your employee base is aligned with your business goals and operating at peak levels of efficiency. This can lead to increased profitability, market share growth, and other bottom-line results.
Future Success
While law firms have always been adaptable to change, the pace of change is accelerating, and firms must do more to keep up. Only 36% or fewer lawyers say their organization is very prepared to address the most significant trends they believe will impact them in the next three years. To be successful, law firms need to focus on developing talent. This means identifying areas where their associates and partners need training or development and providing opportunities for them to grow. It also means succession planning, so that firms have a pool of talented individuals ready to step into leadership roles as needed. By investing in their employees, law firms can ensure their future success.
How can we help with your training program?
Firms such as K&L Gates, Orrick, Herrington & Sutcliffe, Barnes & Thornburg, and Haynes & Boone turn to AltaClaro for the most effective training programs on the market.
Our online boot camps help lawyers leverage technology and learn practical legal skills in a hybrid format through mock transactions and live feedback sessions with seasoned practitioners. From Fundamentals of M&A Transactions, Corporate Transactions and Commercial Lending Transactions to Capital Markets, Real Estate Transactions, Technology Transactions and E-Discovery, our course catalog spans beginner to intermediate level classes. Our state-of-the-art learning technology platform also helps you measure and track training engagement and performance so you can see exactly how your training is driving better results for your employees as well as your ROI.
Schedule a free 30-minute consultation with one of our experts and learn how you can optimize the return on your training initiatives.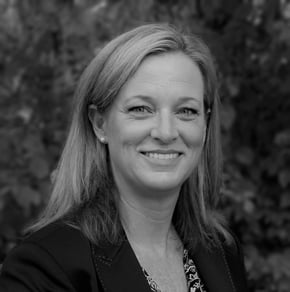 Pam Morgan
VP of Client Relations at AltaClaro, an experiential learning platform that delivers researched-backed practical skills training solutions for lawyers. JD from St. Louis University School of Law, 25+ years in Sales and Account Management; xRD Bloomberg Law, Law Firms and Law Schools