It's no secret that associate resignations are at an all-time high. According to a recent NALP Foundation study, in 2021, associate attrition reached 26 percent – the highest attrition rate ever recorded in the history of the study, with a 10 percent increase from the previous year.
From the exciting highs of new opportunities to the challenging lows of poor fits and personal tragedies, associates may choose to resign from their roles for a myriad of reasons, many of which are inevitable and outside of the firm's control. However, according to Joychiever, law firms can encourage associate retention through a work culture that prioritizes associate wellness.
In addition to implementing an effective associate training program, firms can prevent five root causes of resignation by valuing associate wellness in the following ways:
Encourage and enable associate autonomy.
Many employees are more likely to remain in a workplace that encourages their sense of autonomy and allows them to govern themselves.
To enable autonomy, cultivate a foundation of trust with your associates. Many law associates are just kicking off their careers and still have much to learn about professionalism and the law, so a little faith in their abilities goes a long way. If your associates survived law school and your firm's vetting process, it's fair to trust that your associates are competent, resourceful, and bright enough to complete the task at hand – or at least communicate with you if they encounter any roadblocks.
For example, when delegating tasks, communicate with your associates in advance to clarify everything they need to know and provide your valuable guidance before sending them off. Be sure to avoid "one-way" roads. Metaphorically speaking, if an associate inadvertently takes an alternate route, what matters is whether he or she arrives at the right destination – and the lessons he or she learns about its effectiveness along the way. In other words, by focusing more on what was completed versus the "how," law firms can empower associates to discover a method that works best for them.
Also, you can encourage feelings of autonomy among your associates by receiving and implementing their feedback. For example, law firms can help associates cultivate self-governance by receiving their input on deadlines and asking them about their management style preferences.
Prevent associate exhaustion/burnout.
With heavy workloads and long hours, the associate's workload is notoriously grueling. Therefore, it is unsurprising that associate resignation commonly results from associate exhaustion and burnout.
To prevent burnout, you can reasonably manage your associates' workload and deadlines by establishing milestones and deadlines as a team. If a deadline is unreasonable, push back on it, especially if it affects those you manage. Additionally, before assigning a particular task to someone you manage, discuss their availability and ensure they have the required bandwidth to complete the task in a timely manner.
When a task is new to the associate, provide the parameters for how long the assignment should take for them to complete, and encourage the associate to schedule a block of uninterrupted time in their calendars to complete the task. If you are unsure how long a particular assignment takes, encourage your team members to engage in a time study.
Alleviate "always-on" pressure.
When associates feel pressured by their work environment to be available 24/7, there is no room for work-life balance.
Law firms can alleviate "always-on" pressure and promote balance by discussing expectations for responsiveness with associates. Establish the general ground rules for responsiveness. How long should an associate take to respond to an email, Slack message, voicemail, or other communication methods? Identify and discuss situations that may necessitate off-hours communications. If the job requires constant messaging availability, be transparent and upfront about this.
Essentially, supervisors should set the example for those they manage by following the established guidelines. That means responding to communications in a timely manner, but that also means respecting protocols regarding off-hours communications. Unless it's urgent, if you're contacting those you manage after hours, consider sending messages with "Delay Send."
Lean into your associates' "most joyous" strengths.
Associates are less inclined to leave jobs that bring them joy, particularly if they feel like they are performing well. Thus, law firms can effectively retain associates by leaning into their strengths, particularly with tasks they enjoy.
You can identify their strengths by paying attention to moments when associates find joy and ease in successfully completed tasks. Then, celebrate their strengths and encourage them to lean into them. Equally, if a certain task is challenging, offer additional training options to help the associate build confidence in mastering a new skill.
Provide your associates with purposeful work.
Finally, associates are more likely to remain in jobs that provide them with a sense of purpose.
Law firms can proactively highlight and connect to their associates' sense of purpose by getting to know their lives and work values and regularly drawing connections between their values and the firm. For example, if an associate values leadership, find opportunities to encourage that associate to take the lead on certain projects. Or, if an associate values making a difference, you can highlight the positive impact the firm is making to the community at large and emphasize the positive impact his or her efforts have on those on the team.
Assigning roles in accordance with an associate's work values can also support a person's "why." For example, an associate who values punctuality as the pinnacle of respect might be more inclined to fervently keep track of important deadlines and reminders, while a more detail-oriented associate who prioritizes producing high-quality, thorough, and accurate work might be better suited to review, revise, and proofread any drafts.
Whenever possible, find opportunities to emphasize the firm's missions, goals, and sense of purpose. Associates are more likely to feel engaged and purposeful if they understand what role their work plays in the bigger picture.
How an effective training program promotes associate wellness (and reduces resignations):
One of the most effective ways to address lawyer well-being is to implement an effective associate training program. In fact, research has shown that ineffective training and a lack of knowledge strongly correlates with high stress levels in the workplace.
Ideally, new associates would come to firms with the fundamental skills and exposure they need to tackle basic assignments. Furthermore, it would be even better if every associate could get consistent 1:1 mentoring and guidance from senior attorneys. With demanding clients and rapid growth, most firms are struggling to find the time needed to get associates core fundamental guidance. Accordingly, many firms are paying more attention to their training programs. While you're evaluating your own firm's training programs, consider outsourcing training of those foundations to a partner who can offer an experiential approach and fill the practical gaps a traditional law school education missed along the way.
As human beings, we remember 70 percent of what we say and 90 percent of what we do. With this in mind, the best way to learn the practice of law is to learn by working on a real transaction or or a simulated transaction. As we all know, working on a real transaction can be costly and could potentially jeopardize a client relationship. Accordingly, working on a simulated transaction is a much more effective approach to associate learning. Additionally, education research shows that an experiential approach is almost twice as effective as watching videos and attending lectures.
Hands on programs result in associates spending less time spinning their wheels and more time tackling the task at hand with confidence and certainty. According to feedback from associates, learning a task through simulated exercises develops an ability to know what questions to ask and builds confidence to volunteer more often for assignments. In addition, when associates feel confident that they are approaching assignments correctly, they feel empowered to complete tasks independently and autonomously. An increase in confidence fosters an increase in efficiency and effectiveness that contributes to avoiding burnout.
Conclusion
To conclude, law firms across the country, regardless of geographic location or size, have felt the impacts of the Great Resignation. One of the most effective tools to improve and maintain associate retention at law firms is to prioritize associate wellness. As listed and described above, there are various changes law firms can make to their culture to foster happier and healthier teams.
Furthermore, research has shown that the lack of knowledge and ineffective training has a strong correlation with high stress levels in the workplace. Law firms can further promote associate wellness by implementing an effective associate training program.
For more information on how to increase associate retention, reference our guide on 4 Ways to Increase Associate Retention Through Better Training Engagement.
How can we help with your training program?
Firms such as K&L Gates, Orrick, Herrington & Sutcliffe, Barnes & Thornburg, and Haynes & Boone turn to AltaClaro for the most effective training programs on the market.
Our online boot camps help lawyers leverage technology and learn practical legal skills in a hybrid format through mock transactions and live feedback sessions with seasoned practitioners. From Fundamentals of M&A Transactions, Corporate Transactions and Commercial Lending Transactions to Capital Markets, Real Estate Transactions, Technology Transactions and E-Discovery, our course catalog spans beginner to intermediate level classes. Our state-of-the-art learning technology platform also helps you measure and track training engagement and performance so you can see exactly how your training is driving better results for your employees as well as your ROI.
Schedule a free 30-minute consultation with one of our experts and learn how you can optimize the return on your training initiatives.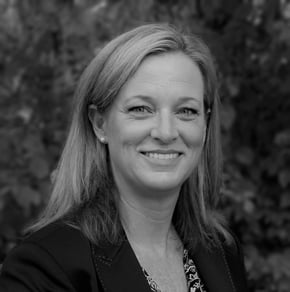 Pam Morgan
VP of Client Relations at AltaClaro, an experiential learning platform that delivers researched-backed practical skills training solutions for lawyers. JD from St. Louis University School of Law, 25+ years in Sales and Account Management; xRD Bloomberg Law, Law Firms and Law Schools