There is nothing typical about a day in the life of an international attorney. The moving parts that go along with practicing internationally in business, trade or criminal legal disputes require not only the baseline abilities expected from all attorneys, which include analytical skill, attention to detail, communication abilities, and persuasiveness. They also must possess the ability to adapt and apply legal theories in varying and sometimes conflicting environments, since every sovereign nation has a completely unique set of legislation, regulations, and treaties.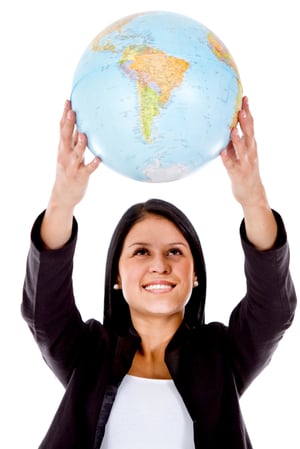 The concept of an "international attorney" is broad and could refer to any number of roles. Being an international lawyer could mean working with foreign clients and companies, facilitating cross-border transactions, or perhaps acting as inside counsel for a large, multinational company. Successful international attorneys possess a combination of special skills training and the know-how to think locally while acting globally. Regardless of the scope of the work, there are several core competencies that will help solidify an attorney's ability to practice internationally that extend far beyond traditional attorney roles:
1. Collaborative Skills
The savviest international lawyers possess a great level of empathy, and are able to listen and communicate effectively with people from different cultures. A level of humility is absolutely necessary, especially when collaborating with professionals from different cultures with different behavioral nuances.
2. Emotional Intelligence
International lawyers are expected to detach themselves from emotionally charged behavior. There are many examples in which emotional intelligence will make or break the success of any given interaction, for instance when a multinational company is looking to do business in a new country. International attorneys in this realm must have a knowledge of and appreciation for the culture and communities in which they are trying to inject themselves, and offer empathy through personal connections with members of that community. Lacking knowledge and the willingness to learn about the different expectations and norms of global communities is absolutely no excuses for being perceived as disrespectful.
3. Local Literacy
International attorneys must become experts on local laws, customs, behaviors, and preferred methods of communication in the jurisdictions and communities with which they are transacting. Outside of the substantive knowledge that is absolutely necessary to complete any given legal transaction, attorneys must also take steps to learn about what soft skills they need to thrive and be seen as a welcomed guest as opposed to an aggressive invader.
Doing business in a foreign country requires extensive knowledge from all angles, both in the substantive legal context as well as the realm of soft skills and empathy. International attorneys absolutely require a heightened level of international savvy and the humility to adapt to different cultures instead of imposing their norms on others.
Check out short videos on international law/cross-border issues in AltaClaro's Video Vault and Video Guides sections.