The legal profession is often thought of as one that requires a large amount of manpower. However, over the past few decades, the number of lawyers has seen little increase even as caseloads have grown.
This is a critical challenge for legal businesses as most professionals report that the growing demand for legal services is outpacing the number of trained lawyers available to provide them. So, what is a shallow bench and how can it hurt law firms?
What is a shallow bench?
You may have never heard this term before, but it is something that every law firm should be aware of. A law firm's "bench" is the term used to describe the lawyers available to take on new assignments. A shallow bench occurs when there are not enough lawyers in a firm to cover all the needed areas of practice. This can lead to big problems for firms, as they may not be able to handle all the work that comes their way. The negative consequences of a shallow bench can include lost clients, decreased profits, and even damage to the firm's reputation. In order to avoid these pitfalls, law firms need to make sure that they have a deep bench of talented and experienced attorneys.
How to identify when you have a shallow bench problem
If you're a law firm partner, chances are you're always looking for ways to improve your practice. One area you may not have considered is your "bench." A shallow bench can be a big problem for law firms, as it can lead to a lack of coverage in needed areas of practice. This can be a business issue if clients are forced to find alternate representation, or it can be a practical issue if partners are unable to take vacations or sick days because there's no one to help carry the workload.
Telltale Signs of a Shallow Bench:
Consistently turning down new clients or opportunities because you don't have the right lawyer available.
Taking on more work than you can handle because there aren't enough other lawyers to pick up the slack.
An increase in errors or deadlines being missed.
If you're experiencing any of these problems, it's time to start thinking about ways to deepen your bench. The good news is that there are a few different strategies you can use to retain talent in your firm and solve this problem. It can be difficult, but it's essential if you want your law firm to thrive. By taking steps to address your shallow bench, you can help ensure that your law firm is able to meet the demands of its clients and continue thriving into the future.
How to develop a deep bench and why it's important for the future of your firm
As the legal landscape continues to evolve, it's more important than ever for law firms to have a deep bench of talented attorneys. Not only does it ensure that clients always have access to the best possible representation, but it also helps to position the firm for future success.
A Few Key Ways to Develop a Deep Bench:
Encourage attorney cross-training: By encouraging attorneys to cross-train in different legal areas, firms can ensure that they have a well-rounded team of legal experts prepared to contribute to any project or transaction.
Utilize legal technology: Legal technology can help firms to manage cases more efficiently and free up time for attorneys to take on more clients.
Invest in talent: Firms should invest in attracting and retaining top legal talent. This may include offering competitive salaries, and benefits as well as investing in professional training and development opportunities.
Any law firm, no matter how big or small, depends on effective communication and teamwork in order to function properly. This is especially true for firms with a shallow bench, where each lawyer has a limited area of expertise and there is little room for error. In such firms, it is essential that every member of the team is aware of what everyone else is doing to avoid duplication of effort or gaps in coverage.
Furthermore, team members must be able to rely on each other to get the job done right. If one lawyer makes a mistake, it can reflect poorly on the entire firm. For this reason, law firms with shallow benches need to cultivate an environment of trust and cooperation in order to succeed.
By providing attorneys with the resources they need to grow and develop their skills, law firms can ensure that they are always at the forefront of the legal industry.
Additionally, law firms should also consider lateral hiring to bring new perspectives and skill sets into the fold. By taking a proactive approach to building a deep bench, law firms can set themselves up for long-term success.
Tips for implementing a deep bench strategy in your firm
Most law firms these days are implementing some form of a deep bench strategy. But what does that mean for your firm? And how can you make sure that everyone on your team is contributing to the effort?
A deep bench is essential for any legal business. Not only does it provide the bandwidth necessary to handle a large caseload, but it also ensures that there is always someone available to fill in when a partner or associate is out of the office. However, there are a few things to keep in mind when implementing a deep bench strategy in your firm.
Communication. Make sure that everyone understands their roles and responsibilities and how their contribution plays into the bigger team. Clear communication from the start will help avoid any confusion down the road.
Technology. Technology is your best ally. Invest in the right tools and software and provide adequate mentorship and training so your team can use them to their full potential. The right tools and software can make all the difference in your team's productivity, so it's important to invest in quality products that meet their needs. By providing adequate support, you'll be able to retain talented employees and keep your business moving forward.
Training. Cross-train your team members so that they are able to fill in for each other as needed. This way, you won't be left in the lurch if someone is out sick or on vacation, and remember that a legal business is only as good as its team.
Flexibility. Today, more and more professionals are looking for ways to achieve a better work-life balance. By offering flexible working arrangements and opportunities for professional development, you can show your employees that you value their time and commitment.
Feedback. Ask your associates what additional skills they would like to develop or in what area they would like more professional opportunities. These interests coupled with performance assessments, will help focus training initiatives.


In these unprecedented times, the bench outlook seems daunting. However, the awareness of these challenges has the potential to bring improved systemic approaches to associate recruitment and retention that are well overdue in our profession. As mentioned above, a few simple shifts to develop and sustain a strong bench can help law firms adapt and thrive in today's competitive legal market.
Bring Effective Associate Training to Your Firm
Firms such as K&L Gates, Orrick, Holland & Knight, Baker Donelson, Taft Stettinius & Hollister, Kirkland & Ellis, and Husch Blackwell turn to AltaClaro for the most effective training programs on the market.
Our online boot camps help lawyers leverage technology and learn practical legal skills in a hybrid format through mock transactions and live feedback sessions with seasoned practitioners. Our course catalog spans beginner to intermediate level classes in topics including: M&A, Corporate, Capital Markets, Technology Transactions, Real Estate and Lending Transactions. Our state-of-the-art learning technology platform also helps you measure and track training engagement and performance so you can see exactly how your training is driving better results for your employees as well as your ROI.
Schedule a free 30-minute consultation with one of our experts and learn how you can bring effective associate training to your firm.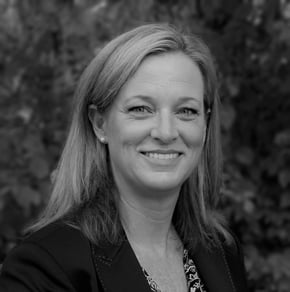 Pam Morgan
VP of Client Relations at AltaClaro, an experiential learning platform that delivers researched-backed practical skills training solutions for lawyers. JD from St. Louis University School of Law, 25+ years in Sales and Account Management; xRD Bloomberg Law, Law Firms and Law Schools