A lot can happen in a year and 2020 revealed where law firms need to tighten belts and maximize return on their resources. For many firms, one of the key inquiries in this competitive environment is how to get it right when it comes to recruiting, hiring, and training new attorneys.
In fact, studies have shown that midsize to large law firms can spend up to $400,000 over four years to qualify a new associate to realize their full earning potential. With such a significant investment in human capital, bridging the gap between law school and practice becomes a crucial pathway for a firm to reap the rewards on its investment.
Imagine a surgeon performing an operation straight out of medical school without having ever held a scalpel. Or an architect designing a new building without having ever practiced technical drafting. The idea is ludicrous and, in both cases, would constitute malpractice. Before a student can practice medicine, she must log hours—years, in fact—of practical hands-on training in a residency program. An architect typically must complete a multi-year practicum or internship. And yet we expect law students to practice law without ever having, well, practiced.
Law, like medicine or architecture, is a profession that requires knowledge and skill. And in today's environment, training associates remotely while also saving on the cost is crucial. That's why we've put together this guidebook so you can implement effective legal skills training programs for transactional associates and maximize your return on new recruits.
Experiential Learning
There has been a lot of buzz in recent years extolling the benefits of experiential learning and increased skills-based training for lawyers. It turns out this type of training is well worth the hype. But what is experiential learning, and how can you take advantage of the approach to augment your firm's associate training programs?
Most people agree that there are different types of learners: some of us learn best by observing, others by listening, and others by doing. But how well do we retain what we have learned? It has long been posited that we retain the most information through "experiential learning"—that is, engaging in practical, hands-on experience in a real-life context.
Research in education science tells us that, in general, our retention levels increase on a sliding scale, from the more abstract/passive—what we read, see, and hear—to the more concrete/active —what we write and do. Specifically, we retain 10% of what we learn from reading, 30-50% from watching lecture/explainer videos, 70% from participating in small interactive workshops, and 90% from doing either real or simulated assignments.
In addition to retaining information better when we learn it through firsthand experience, we also are better able to use and apply that information in other contexts. This transferability of skills can be invaluable in legal practice, where we are constantly dealing with new issues and scenarios. Experiential learning consists of three key components:
1. Showing, not telling;
2. Allowing associates to practice what they have been shown; and
3. Providing concrete, individualized feedback.
Perhaps experienced transactional lawyers appreciate this approach to learning more than any other type of lawyer. The contracts course most of us took in law school may teach the theory of contracts, but until the law student sees an actual contract, practices reviewing and drafting provisions, and receives feedback on her efforts, she will not have learned how to draft a contract. That's why experiential learning is crucial for law firms to implement—watching videos and attending lectures pales in comparison to simulating the real experience.
Experiential Learning in Practice
But how do we incorporate experiential learning into educating and training new lawyers? A traditional contracts course that engages the student in experiential learning might discuss the theory of contracts, but would go further to illustrate the practical implications of the law in the context of an actual contract—it would simulate a typical client scenario that requires students to research the law or key contract principles and determine how it would apply in this context.
Here are three, effective ways you can incorporate experiential learning into your training:
Microlearning
Training doesn't mean you need to run marathon training sessions every week. You can make training digestible by providing bitesized lessons. The National Training Laboratories states that long sessions of passive learning—such as sitting through a two-hour PowerPoint training—average less than 30% retention. In contrast, brief microsessions that build over time using active and multiple methods of training average up to 90%. Furthermore, microlearning helps training fit into the busy workflows of your employees. By delivering training in smaller bursts, your employees can easily access their training without it disrupting their routines.
Mock Transactions
Mock transactions allow your associates to immediately apply lessons to solve real-world client scenarios, using transaction documents derived from actual deals. For example, a course on contract drafting skills might be structured to ask associates to: (1) research for themselves what provisions might go into a typical contract, (2) discuss what each provision means and why it is needed, and (3) practice drafting actual provisions in a real-life context. The students would then receive feedback on their drafting.
To do this right, however, the mock assignment should incorporate juicy facts from an actual or simulated "client" scenario. This is where the magic can really happen in the learning process. When building the scenario, we shouldn't just insert facts that test the application of the law or certain contract principles, but we should also incorporate facts that force the associate to deal with, among other things, loopholes, conflicts, client timing issues, business constraints, incomplete information, practical considerations, and outside-of-the-box type of thinking. In other words, we should make the scenarios emulate real life as much as possible.
The mock assignment should also require the associates to synthesize and use a set of ancillary documents in order to understand and solve the client scenario. Just like in a real transaction, the assignment should require the associates to synthesize relevant information provided in mock client emails, memos from senior lawyers, and client deal documents (e.g., term sheets, precedent contracts, etc.). The idea is to create some healthy level of friction so that the associates start to also build some transaction management muscles.
As a result, the associate in this type of experiential contract drafting course would be more likely to recall the provisions and their respective purpose more clearly, as well as more fully understand and apply what they have learned than had they simply been exposed to passive "teaching" of the concepts without the opportunity to practice.
Live Review Sessions
Once associates complete their mock assignment, they should receive feedback on their simulated work product. One approach would be to simply give them the model answer, but that would cut short the next (and equally) important part of the learning journey: the live review session. By having an experienced practitioner run live review sessions, you can deepen your associates' learning and allow them to ask the questions they answered. The most optimal way to organize and run these sessions is to develop thorough lesson guides and materials for the facilitators.
These lesson guides should annotate the model answer and provide a roadmap for the facilitators so that they can address the spectrum of issues presented in exercise. The lesson guides should also inform the facilitators as to when to weave in their war stories, tweak facts, or ask questions in the sessions in order to engage or probe the associates. This way, the facilitators can review the submitted assignments consistently, identify gaps, and then run the live sessions with a specific agenda in mind.
Why AltaClaro?
There's a reason why firms such as K&L Gates, Orrick, Herrington & Sutcliffe, Barnes & Thornburg, and Haynes & Boone trust AltaClaro for their legal skills training.
With AltaClaro you can get your associates billing sooner, increase training retention and engagement, and save on resources used for legal skills training. Our online boot camps help lawyers leverage technology and learn practical legal skills in a hybrid format through mock transactions and live feedback sessions with seasoned practitioners. From Fundamentals of M&A Transactions and Corporate Transactions to Capital Markets, our course catalog spans beginner to intermediate level classes. Interested?
Schedule a free 30-minute consultation with one of our experts and learn how you can empower your associates to hit the ground running.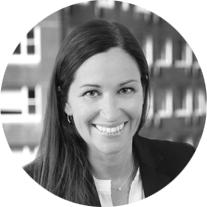 Julie Ryan
Julie Ryan leads and oversees course design, development, and instruction for AltaClaro's Training Programs. Julie has taught over 400 U.S. and international lawyers to date; in addition to teaching on AltaClaro's platform, she teaches a lawyering skills course for international business lawyers at Georgetown Law and served for over 8 years as Associate Director of Legal Writing and Advocacy for international LL.M. students at USC Gould School of Law.